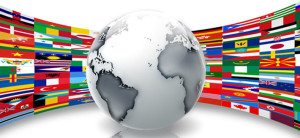 Atgaliniai vertimai dažnai atima daug laiko ir energijos bei ypač pabrangina vertimo projektą. Tačiau esama išties tokių vertimo projektų, kuriems atgalinis vertimas beveik privalomas. Tačiau pirma – kas tas atgalinis vertimas?
Atgaliniu vertimu vadinamas procesas, kuomet verčiamas jau išverstas dokumentas į originalo kalbą. Sakykime verčiate dokumentą iš lietuvių į anglų kalbą. Atgalinis vertimas būtų to paties dokumento vertimas iš anglų į lietuvių. Tačiau kam to reikia, jei dokumentas bus naudojamas anglų kalba, kam reikalingas atrodytų toks beprasmis veiksmas?
Pagrindinis atgalinio vertimo tikslas – užtikrinti dokumento tikslumą, t.y. patikrinti atliktą vertimo darbą. Tai ypač aktualu verčiant oficialius dokumentus, sutartis, techninius aprašus. Dvejomis kalbomis rašomos sutartys yra puikus pavyzdys. Juk verčiant vienas kitaip interpretuotas žodelis gali pakeisti sutarties esmę ir skirtingomis kalbomis pasirašyta ta pati sutartis staiga gali kalbėti apie skirtingus dalykus. Todėl atgalinis vertimas leidžia pamatyti ar teksto turinys ir esmė verčiant nenukentėjo ir vis dar suprantama taip pat. Netgi mažiau svarbiems vertimo projektams apsimoka pasinaudoti atgaliniu vertimu, nei kentėti klaidos vertime pasekmes.
Visgi, jei naudojamasi vertimų biurų paslaugomis, vertimai yra patikrinami specialistų, tuomet atgalinis vertimas galbūt ir nėra būtinas, tačiau esant bent menkiausiai abejonei, geriau pasinaudoti šia vertėjų sugalvota savisaugos priemone.